Flow Image - Corporate
Flow image aims to inspire and motivate organisations and their people to improve their overall image and impact, to increase effectiveness, customer satisfaction and therefore profitability in both human and financial terms.
Corporate Services we offer: Personal Image in the Corporate Environment, Outplacement Support, Recruitment Support, Retail Support, Schools, Colleges and Universities, Returning to Work support.
Personal Image in the Corporate Environment
First impressions are made within the first 30 seconds so it is pivotal to get personal image right. The dress down dress up code is very dynamic at the moment and companies need guidance to ensure a consistent image is represented within the work place to ensure staff and clients feel comfortable.
By its very nature personal image is personal and addressed better by an outside consultant than someone in house. HR departments find our involvement invaluable in passing on life skills to their colleagues.
Snjezana would be pleased to discuss your company's specific requirements. E-mail info@flowimage.co.uk to book a free introductory session.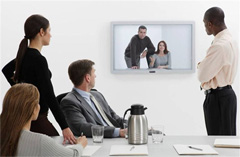 Who can benefit from our advice:
Existing employees , especially if there is a confused dress code
Graduates coming into the work place for the first time
New recruits
Newly promoted staff
How can this be done:
Talks or workshops: we establish what image a company wishes to project and formulate a talk aimed at men and women.
Small group workshops: these give a targeted message and are particularly suited to new intake graduates, newly promoted associates and partners.
One-to-One: as the title suggest one-on-one advice is designed to suit a particular individual.