Flow Image Blog
14 May 2020
A BRAND NEW YOU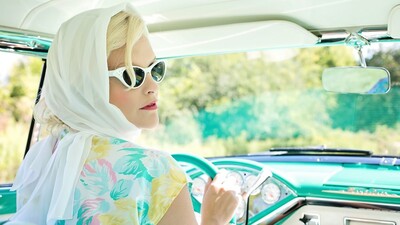 What a tough month April was. So we'll wave it goodbye and welcome May with open arms. I really do hope that you and your family are staying safe and remaining at home as much as possible. There's enough doom and gloom on our television so I'm keeping my newsletters upbeat and of course, colourful. I hope that's ok with you.
Have you ever noticed how some people always look effortlessly stylish whilst your wardrobe is a hodgepodge of patterns, textures and colours, and you're hard pressed to put a decent outfit together? Don't worry, you're not alone, I see lots of people each year with the same problem. 
I'm going to talk you through three key points that the well-dressed person already knows, so you too can join this elite club.
1. KNOW YOUR STYLE PERSONALITY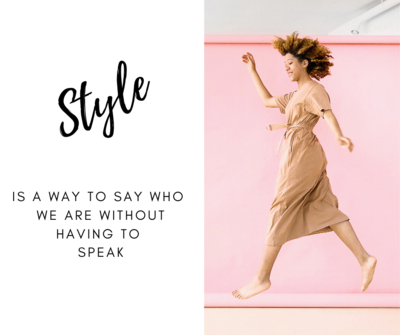 Your personality dictates your style, which is your own interpretation of fashion and how you like to wear clothes. It's important that you feel comfortable in your outfit whatever the occasion, and what is right for one person, may not be right for another. 
Take Helena Bonham Carter and Rosie Huntington-Whiteley, both beautiful women who have very distinctive styles.
Helena isn't afraid to experiment with textures and cuts and no doubt enjoys a good rummage in second-hand shops. She's a true Creative. Rosie on the other hand, always looks well groomed and put together, living up to her City Chic persona.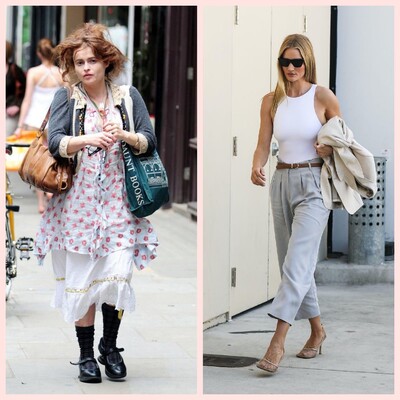 Understanding your own style personality will help you to develop a very cohesive and enjoyable wardrobe of clothes. It really is the starting point for a whole new you! 
Some of you have already found your style personality however if you are still trying to work it out do get in tocuh for a refresher session or trial session with me. I am offering 30 min Zoom session to help you find your style personality.  Click here to book your slot - https://www.flowimage.co.uk/cart
2. KNOW YOUR BEST COLOURS
Colour is magic. Fact. Wear the right shade next to your face and you will look simply amazing; fresh, healthy and glowing. Ask anyone who has had a colour analysis how it has transformed the way that they dress (and the compliments that they receive). It can be life changing.
Her Majesty rarely gets it wrong.She looks simply stunning in hot pink which works well with her cool skin tone and hair.
However, the terracotta orange reflects both upwards and downwards onto her face, giving her a grey pallor. She's lost the freshness that she has in the main image. When you know your best colours, it will enable you to build a wardrobe of very wearable clothes. Your neutrals will work hard and the more fashion-forward shades will inject fresh life each season
You don't have to wait until the lockdown restrictions have been restricted as I have an exclusive online service: An Introduction To Colour which is a 45 minute virtual consultation via the Zoom platform.
You will be shown your  dominant colour type and how to wear and combine your best shades using items from your wardrobe. This introductory price of £69 includes your personal 30-colour fabric swatch wallet which will be sent out to you in the post. Use these to organise and shop your existing wardrobe now. 
And then when we get back to normal, you have the option of upgrading to a face-to-face follow-up appointment, where you will  see the magic of colour first-hand. You will be shown your 12 secondary and tertiary shades which will be added to your swatch wallet. You will also be treated to a make-up makeover using your most flattering cosmetic shades.
Click here to book your slot - https://www.flowimage.co.uk/services-online
3. KNOW YOUR BODY SHAPE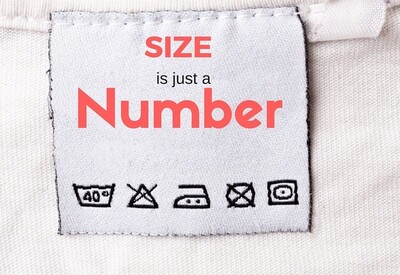 When you can identify your body shape, you can learn how to dress to make the most of what you have. There is nothing that can't be solved with a little bit of know-how. For example, if you are a full hourglass, stiff fabric will not be your friend, as it will stand off your curves giving the illusion of being larger than you really are. 
Often it's just a matter of a little tweak here and there, such as an oval shape wearing soft fabrics that hang from the shoulders. You'll be amazed at the difference this will make. Size doesn't matter, shape does! It's all about drawing attention to your good bits, and taking the attention away from the features that you don't like. 
We talk about body shape during the Style Consultations and provide useful tips on how to dress, as well as how to achieve the perfect fit, avoid shopping disasters, develop a co-ordinated wardrobe plus a whole lot more. 
Get in touch if you would like to find out more about a Style Consultation - https://www.flowimage.co.uk/services-style-analysis
So keep safe and healthy and when life gets you down, be kind to yourself!
Snjezana