Flow Image Blog
28 September 2020
Facing Up To Face Masks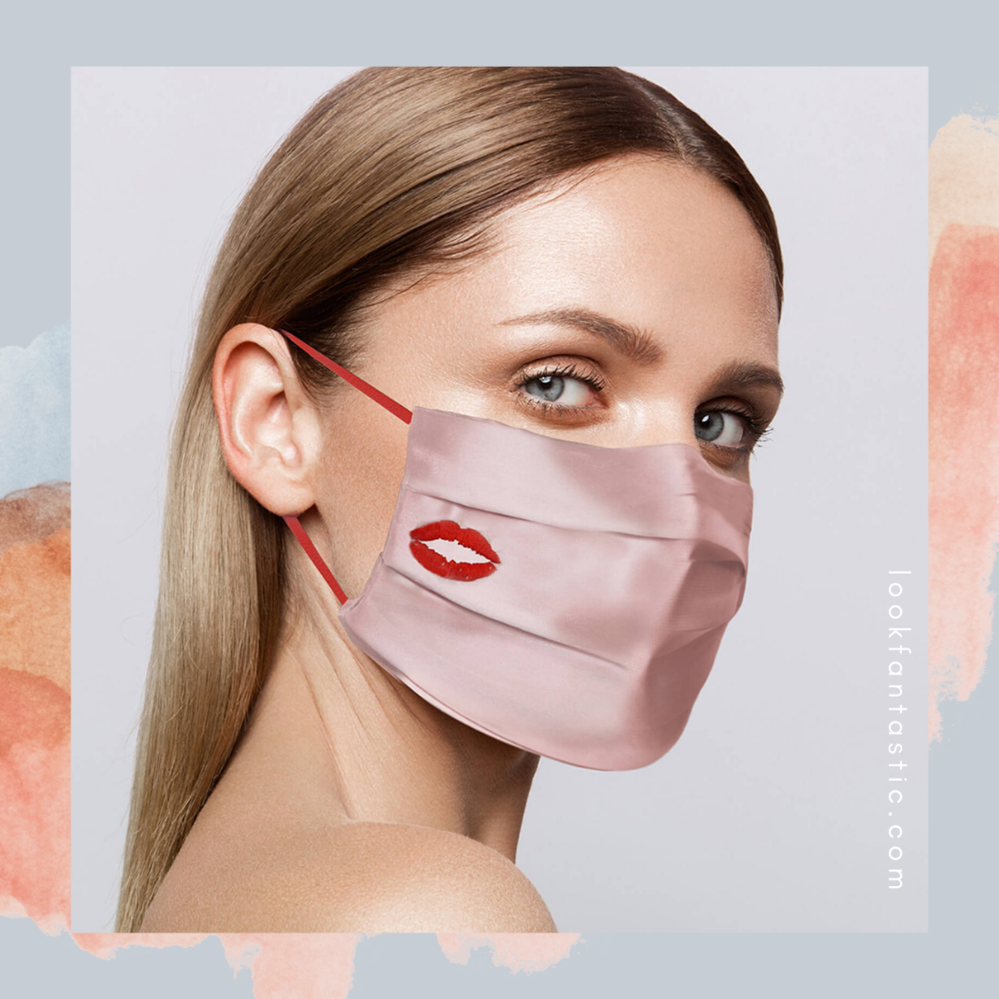 Face masks are now our new normal, and regardless of the style and colour that you choose, first and foremost, we must remember that they exist to keep us safe. I have been asked for advice on many different aspects of wearing masks, so this month's newsletter is dedicated to answering these questions.
What style of mask should I wear?
Your style personality dictates the choices that you make and how you adapt clothing to suit your own tastes. It goes without saying that when choosing a mask, your style personality will come into play as well!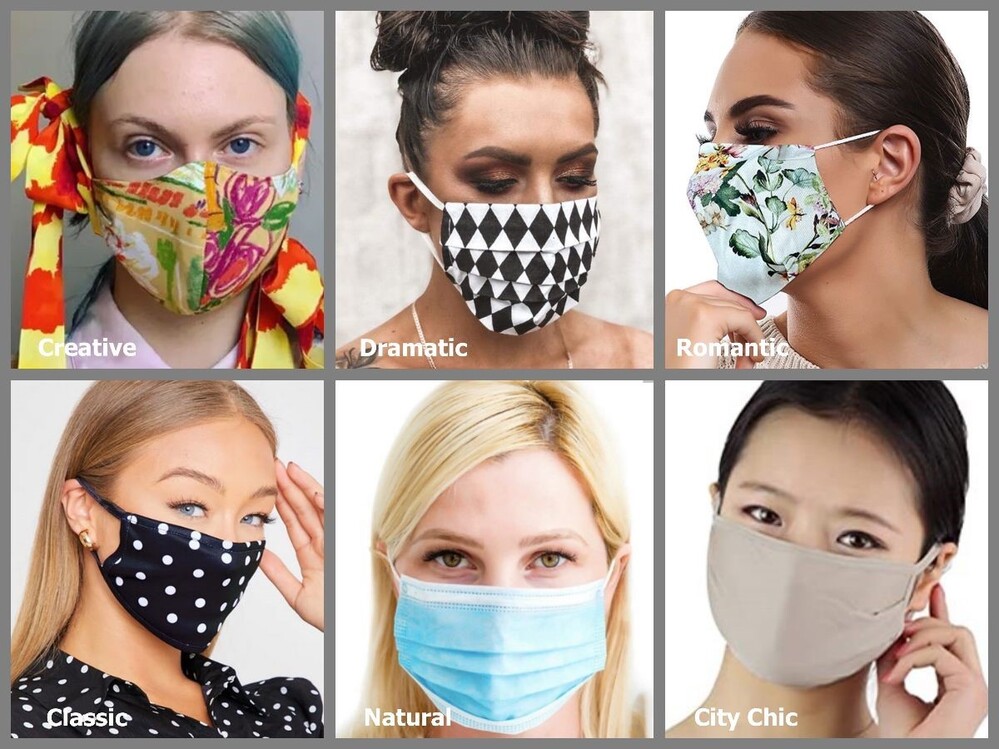 Creative - Homemade or from alternative retailers such as Etsy
Dramatic - Bold or textured fabric that makes a statement
Romantic - Feminine and pretty pattern or plain and sparkly
Classic - May have several masks to co-ordinate with different outfits
Natural - Easy care fabric so it doesn't require washing or disposable
City Chic - Plain and understated in a neutral colour
Can you spot your own style personality? This is an important area of understanding and embracing your own image, and it is something that I cover in depth during all of my sessions with clients, but particularly during the Style Consultation.
What colour mask should I choose?
For people who have had their colours done, choose a shade from your palette that makes you happy. You're more likely to wear your mask if it makes you smile.
If you suffer from dark circles, I would recommend that you stay clear of strong, deep colours such as black, as it will only accentuate these. Instead go for something more uplifting, such as your best red or one of your brighter blues.
Lights - Keep it light and delicate, try mint or pastel pink
Deeps - Balance your look with stronger shades, try teal or pine
Warms - Look for colours with warmth, coral and moss are perfect on you
Cools - Choose cool shades to balance such as cornflower and hot pink
Clears - Complement your striking eyes with vibrant scarlet or emerald green
Softs - Opt for muted shades such as light periwinkle or jade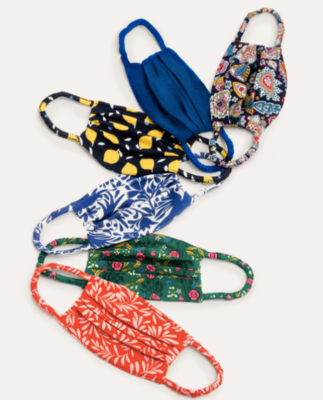 Wearing the right colours on your face and body can make you look healthy, vibrant and younger. It can also have a psychological effect on how others perceive you. If you would like to find out more about your most flattering shades of colour and how to wear them, get in touch. https://www.flowimage.co.uk/cgi-bin/add_cart.pl
How do I stop my glasses from fogging up?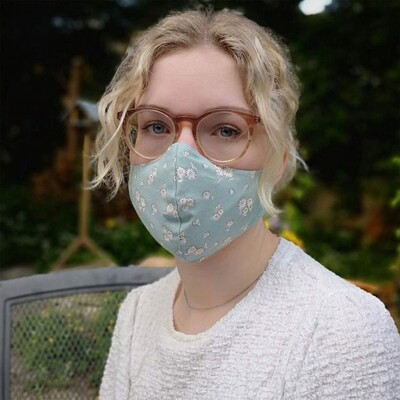 Specs and masks are not a match made in heaven are they? But there are a few tips that I can give you, to help with the fogging of your spectacles and sunglasses.
• Wear your glasses over the mask rather than underneath. It won't stop the fogging entirely but it will help.
• Place a tissue on the inside of the mask to absorb excess moisture. This will also help to minimise make-up transfer!
• Wash your glasses in soap and water (baby shampoo is ideal). Wipe lightly or allow to air dry. The soap leaves a film that prevents glasses from fogging over.
• Try to achieve a tighter seal at the bridge of the nose. If you can, twist the ear loop so that you create an X shape and the top of the tie becomes the bottom and vice versa. Fastening the mask lower down the face, achieves a better seal.
• Buy a mask with a wired nose ridge such as the one featured above from Etsy.
• Spray your specs with an anti-fogging spray.
How should I apply my make-up?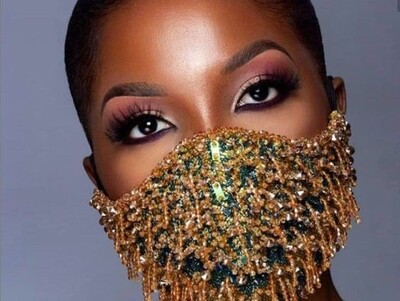 Eyeshadow is certainly the new lipstick. So, I suggest that minimal make-up is applied to the lower portion of the face, because let's face it, it isn't going to stay there when wearing a mask. Concealer applied to blemishes or areas of discolouration may suffice. Use concealer and eye base for a long lasting effect.
Shop Your Mask Friendly Make-up Look
Choose your most flattering eye shadow shades; now is not the time for experimenting, and complement with an eye pencil. For non-spectacle wearers, add an extra coat of mascara to really open up your eyes.
If you will be removing your mask and feel the need to wear lipstick, use a lip pencil to fill in the entire lip area or a matt lipstick (which is less sticky than gloss) mixed with a tiny amount of translucent powder for staying power. https://colourmebeautifuldirect.co.uk/?aid=SO36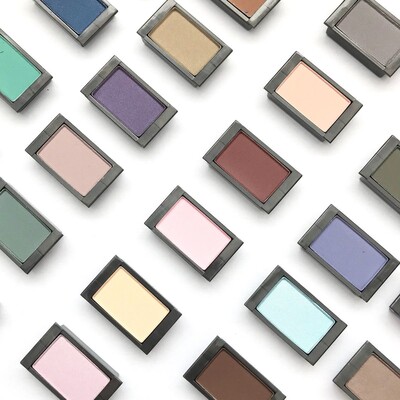 Get in touch if you need help how to find your best look when wearing a mask. If you prefer to chat online, that's ok too, as I offer virtual consultations. click here to book your consultation https://www.flowimage.co.uk/services-online
Contact me if you need welp with Colour, Style, Make up, Personal shopping, Wardrobe weeding and much more. https://www.flowimage.co.uk/
I am Practicing What I am Preaching!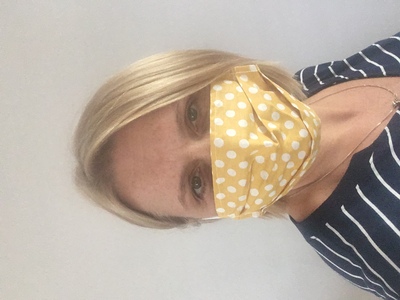 So keep safe and healthy and when life gets you down, be kind to yourself!
Snjezana  Dramatic/Citychic